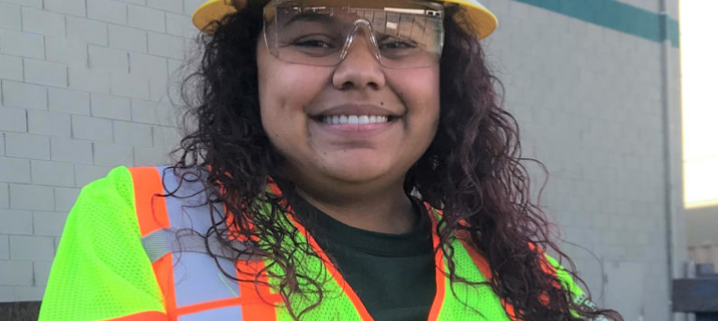 The Reconnecting Youth Campaign is urging Senator Manchin to move forward with reconciliation legislation that will provide critical supports to Opportunity Youth. Sign on here.
_________________________________________________________________________________________________________________________________________________________________________
July 1, 2022
The Honorable Joe Manchin
U.S. Senator
306 Hart Senate Office Building
Washington D.C. 20510
Dear Senator Manchin:
Young adults, people with criminal records, and the long-term unemployed all want to help rebuild America's crumbling infrastructure and transform our energy sector. Reconciliation legislation is needed: Your voice is key to getting it done. As a group of organizations representing opportunity youth – young adults who are out of school and out of work – we call on you to support reconciliation legislation that would lift young West Virginians out of poverty while supercharging the state's energy sector.
As you well know, economic recovery has come slowly to West Virginia. West Virginia's nonfarm employment growth of 1.7 percent ranks 49th among the States. One in seven young adults (27,500) in West Virginia remain disconnected from school and work. And West Virginia is still down 24,300 jobs from its pre-pandemic level, according to WorkForce West Virginia and the Bureau of Labor Statistics' Current Employment Statistics establishment survey.
Congress's passage of the American Recovery Plan Act and the Infrastructure Investment and Jobs Act (IIJA) are positive steps that put funds in the hands of state and local governments to tackle major challenges as they see fit. IIJA provides a framework for addressing the most acute symptoms of our infrastructure and climate crises, but it contains little dedicated funding to support a green-economy workforce that includes youth and people with barriers to employment and proven workforce strategies to support connections to work.
That's why your support for reconciliation legislation is needed to finish the job. It must include robust funding for workforce development and a Civilian Climate Corps (CCC), as proposed in President Biden's American Jobs Plan.
Using reconciliation legislation to create high-quality jobs are very popular ideas, both nationally and in West Virginia. The more funding for these efforts, the more West Virginians will rejoin the workforce, or enter it for the first time.
Each day of delay has a cost for young people: Spells of unemployment in early adulthood are tied to reduced earnings 10 years later. Young people are watching. We urge you to watch Young People Address the Nation, a response by young leaders to President Biden's State of the Union Address.
Nothing says more about a nation than how it treats its young people and people who are sitting on the sidelines of our economy. We hope you will help get legislation to accomplish this across the finish line.
We stand ready to support this effort and are happy to continue to work alongside you.
Sincerely,
Center for Law and Social Policy
Forum for Youth Investment
National Youth Employment Coalition
YouthBuild USA
Youth Jobs Connect
OIC of America
Breaktime
Forum for Youth Investment
Safer Foundation
SparkAction
Kilele Foundation Kenya
Reconnecting Youth / Opportunity Youth
REDF
Youth Jobs Connect
OYCL
Center for Employment Opportunities
The Corps Network
Office of Economic & Workforce Development
New Door Ventures
Career Planning & Resume Services
https://www.reconnectingyouthcampaign.org/wp-content/uploads/2022/06/RYC-Paola-San-Jose-Conservation-Corps.png
719
718
Danielle Varner
https://reconnectingyouthcampaign.org/wp-content/uploads/2019/02/RYC-Logo_2-300x139.png
Danielle Varner
2022-06-27 17:45:19
2022-07-04 20:11:08
Senator Manchin Letter Concerning Reconciliation Legislation